Long Range Fish Report
From Royal Star Sportfishing
Fish Report for 8-29-2017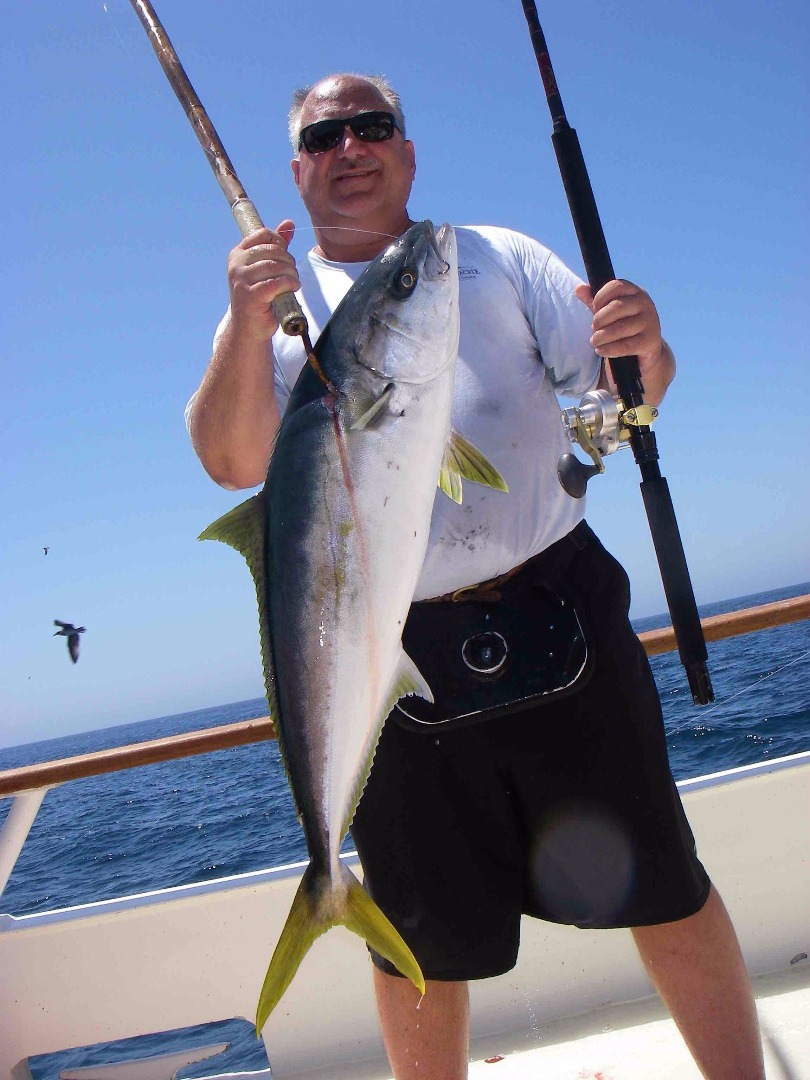 I rarely let the high's and low's of fishing get to me understanding the math and inevitability of occasional defeat. And, no matter how one slices it, there is some amount of luck in fishing, or perhaps timing in the case of long range fishing. Sometimes the Captain on a particular trip or two finds adversity at every turn then the fresh Captain relieving the beleaguered unfortunate drives out to a transformed ocean with fish jumping in the boat at every turn. All of us who forge a living out here have been through it enough to know the cycles; and tolerate our turn on the down side with stoic poise.
Sparing readers the long story suffice it to say that as Captain I have been on the receiving end producing less than stellar results over the last several voyages that I have lead. We've made the most of what was available, and our catches relative to the opportunities encountered, but have managed to be in between the best action this month with aggravating persistence.
Waking up today in the best position possible and the precise conditions that we were hoping for the world had finally taken a turn in our favor. So we thought. We caught nothing. We waited, and stewed, then caught a few, then nothing and stewed a lot more. The injustice of this bull____ had finally touched my core. I was real deal pissed.
As has happened on so many previous occasions when driven to the brink the ocean finally relents. Smoke holing it to the next seamount we arrived to find as good of fishing for quality yellowtail as one can imagine. Whatever adjective one wishes to attach applies - "Wide Open", "Full Speed", "WFO", etc. Yellowtail that were more akin to tuna blew through the corner in waves eating baits and jigs instantly while providing a surface show that can only be described as epic. At that pace it took less than three hours to fulfill all of our yellowtail desires; and settle my current grudge with this maddening mistress that I have wrangled with for over thirty years.
Now it becomes a big tuna or bust affair for at least the next couple of days. To the outside island we travel fielding reports of fish and bait everywhere. Apparently still not in a biting mood we will see how it shapes up. Now rightfully pleased with a fine load of fish in the RSW tanks we can afford some time and effort in pursuit of trophy tuna. Photo today features Greg Poldy with one of the fine grade yellowtail that he boated this morning.
LongRangeSportfishing.net © 2018. All Rights Reserved.
Website Hosting and Design provided by TECK.net